Even if our heat transfers are the highest quality, when they are sent to you, it is also important that they are correctly applied to guarantee the best possible final result. Choosing any of our proprietary heat presses, you can be sure to always have the right temperature and pressure on heating. Moreover, they have a number of features that ensure the perfect result every time. Our machines are produced in Fjärås.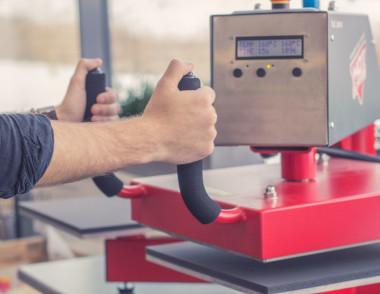 Hot 2000
Hot 2000 is a heat press developed by Hot Screen from the ground up. The press is easy to operate and provides quick application with perfect results.
The machine is durable and as easy to install and to use.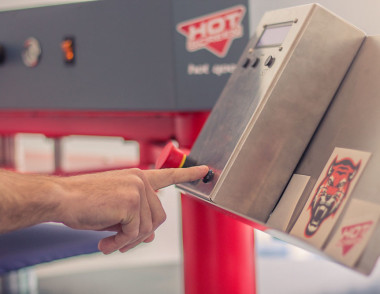 Hot 4000
If you would apply large volumes, we recommend you to use the HOT 4000. It is a carousel solution designed for efficient, industrial heating with a focus on ergonomics. Both easy and trustworthy.