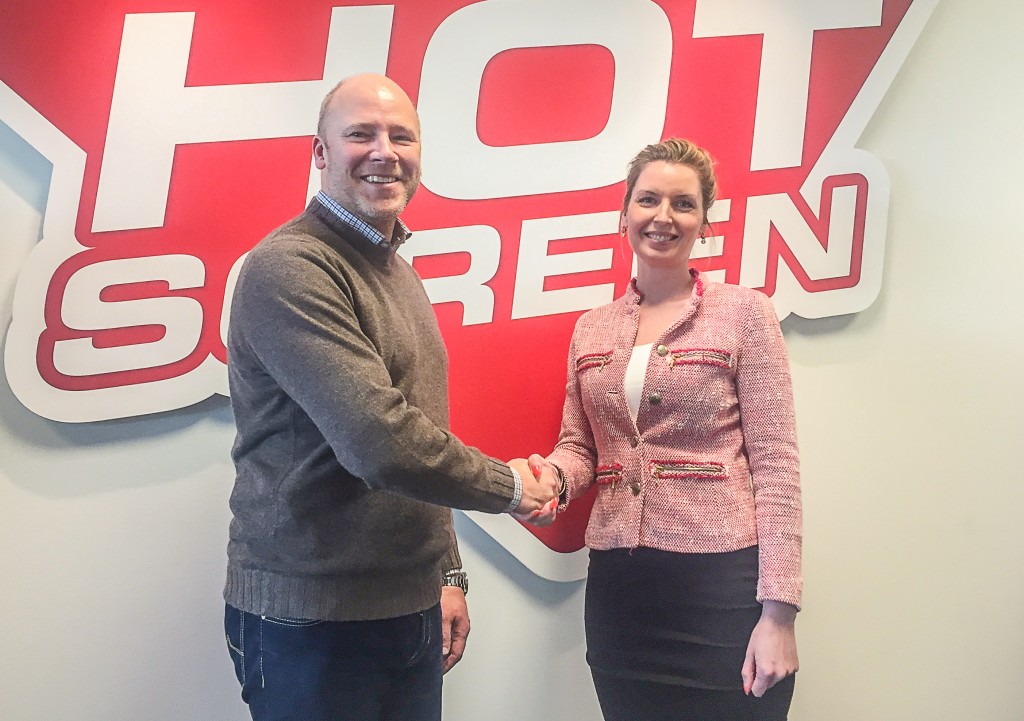 Promotional clothing and workwear chain Gosh with 28 stores around the country signed a cooperation agreement with Hot Screen today. We have great respect and appreciation for Gosh as a chain, and are very pleased that they have chosen us as their supplier of heat transfers.
We are convinced that their thinking regarding the importance of scale and finding synergies will prove to become increasingly important. Hot Screen will offer a committed and responsive cooperation to help Gosh's members achieve their goals in terms of quality, environmental impact, and financial success.
Comment from Gosh:
Gosh is proud to announce our new supplier, the world's most environmentally friendly transfer printing house, Hot Screen!
Pictured: Gosh MD Caroline Rosado and Hot Screen MD Fredrik Skanselid.