Hot Screen has a new owner!
2015-03-12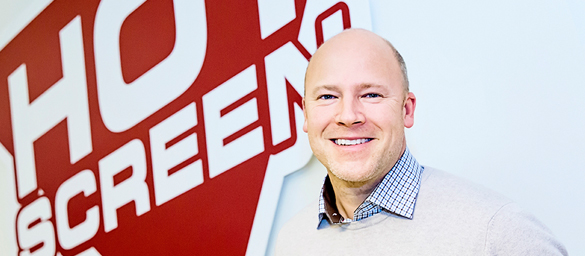 In January the family, Anna and Fredrik Skanselid acquired Hot Screen AB.
Anna and Fredrik intend to run the company in the same good spirit as before, i.e. being a supplier with personal service and a great responsibility for the company's products. The ambition is to both nurture and develop Hot Screen's brand and its products. Entrepreneurs Anna and Fredrik have a long background as self-employed, but not in the printing business. Heat transfer is a new experience that Anna and Fredrik believe to have good opportunities for development and great future prospects. They believe that it will be interesting to run a business together with the highly skilled employees.. It's an exciting industry with great potential.
Fredrik will assume the role of Managing Director with a focus on business development. Anna will work with marketing and sales. The change of ownership is seen by employees as positive and everyone at Hot Screen hope for continued good relationships with both customers and suppliers. For further information, please contact;
Fredrik Skanselid, 0705-36 16 09