More than just
a transfer company
With over 30 years of experience in the industry, Hot Screen is one of the Nordic region's leading transfer printing companies. We work hard with digitalization and with simplifying the buying process for our customers and dedicate ourselves wholeheartedly to ensuring that customers receive high-quality products at the right price, and at the same time be as friendly to the environment as possible at all levels.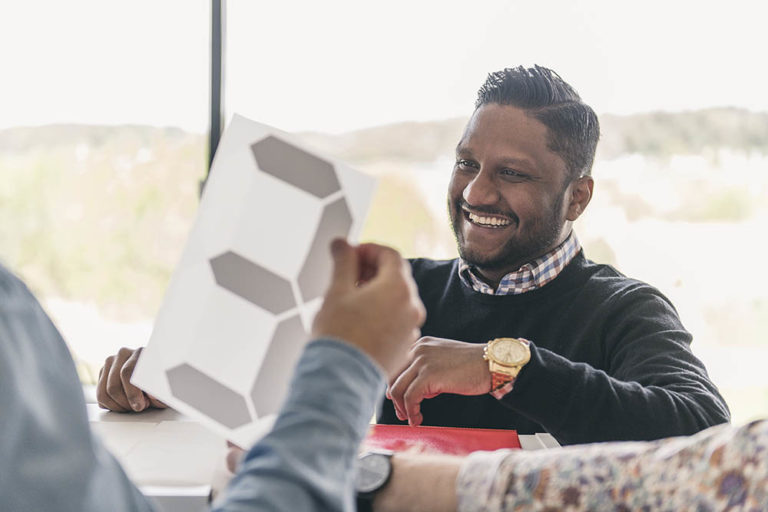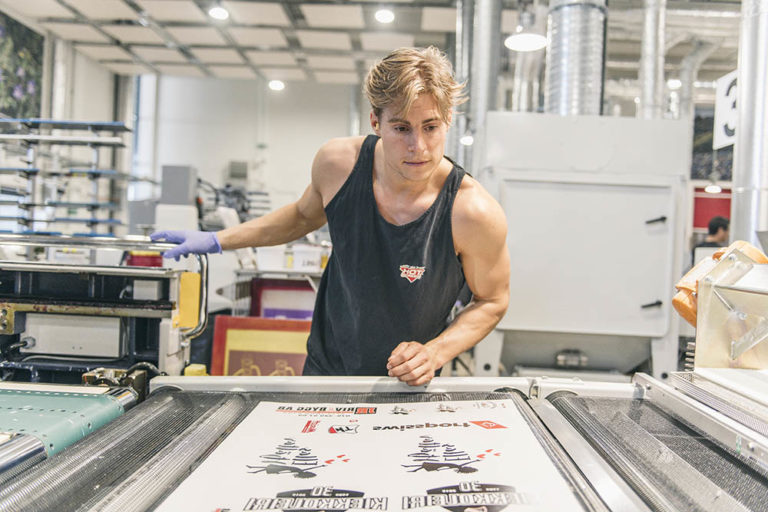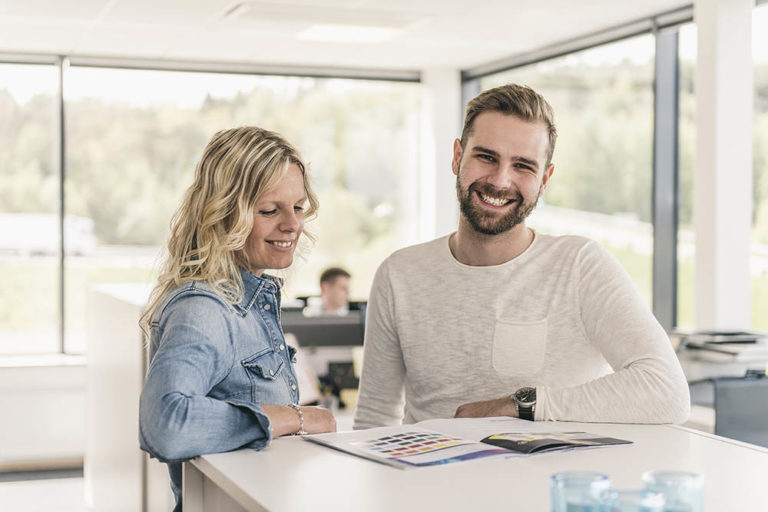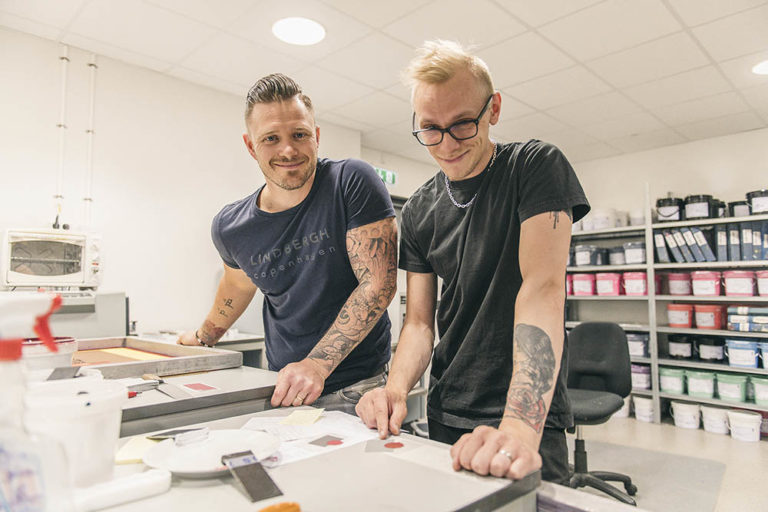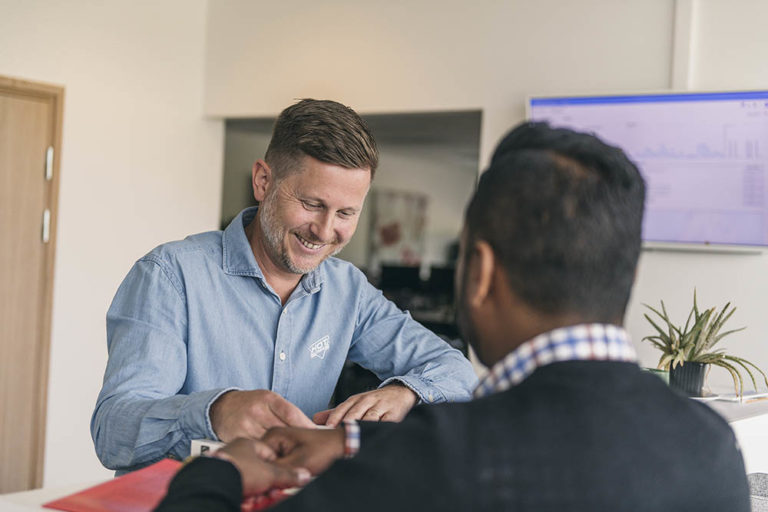 Föregående
Nästa

Our customers is always in focus
With us, our customers always come in the first place. We know that to maintain a long-term business relationship, trust and communication are incredibly important, and the relationships are nurtured carefully by having a transparent and open communication in both directions. We are proud to offer a 100% customer satisfaction guarantee and therefore a security for our customers. We know that our customers are only satisfied with the very best, and that's what we make sure to offer. 
We see that cooperation on many levels is a must, and this means not least cooperation and communication with our customers. 
Watch the movie!
How it's made – Heat Transfers
Watch the former fotball professional Pontus Kåmark as he gives you a tour around our premises.
Our
Coworkers
– Our greatest strength
Service, commitment
and competence
One of Hot Screen's biggest factors for success is all the employees who are service-oriented, show commitment to the work, and stand up for each other. We believe that our employees are our greatest resource, each individual shows personal commitment and individual responsibility. 
Our premises are designed with consideration to the health of our employees. Therefore, we have built a fully equipped gym with both treadmills, yoga mats, machines and weights that can be used by all employees whenever they want during their free time. The gym is frequently used by the majority of the staff, both before and after work. The property also has a climbing wall, a ping pong room, sauna, and a car wash.  
Meet some of our emplyees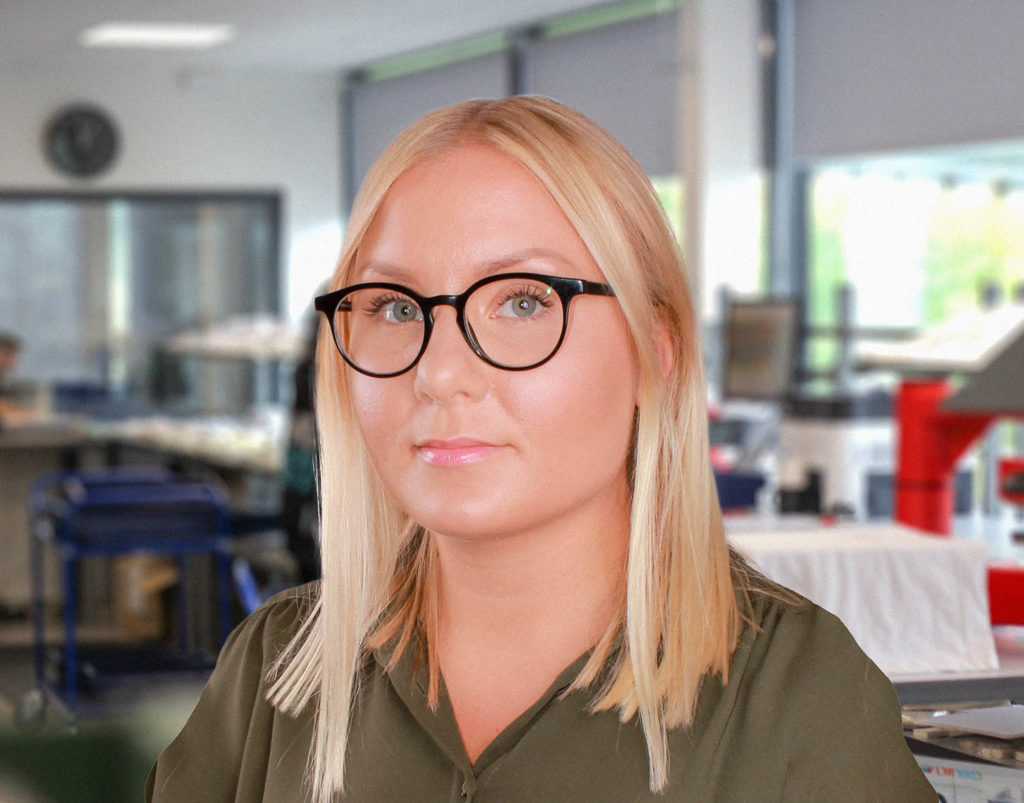 Nina Kempe
Quality Manager
Nina works as head of Post Press, which is our last stop before the packages are sent to our customers. She is also responsible for both the quality and the environmental work here at Hot Screen and works hard to maintain and develop the quality and environmental management system.
Jesper Blickander
Account Manager
Jesper is working in our customer support where he's helping all our customers with everything they might need. He has recently been given a role as account manager to be able to nurture our customer relationships further and at the same time fill his social interest.
Our values
We believe that respect, transparency, responsibility, and trust are the most important things in a relationship with both employees and customers. 
We take care of ourselves, each other, our customer and the environment
We keep our promises
We strive for constant progress
Not least, we take great responsibility for leaving the smallest possible climate footprint through our factory. We have our own heat supply, our own treatment plant that handles the water we use and guarantees that what we discharge into the municipal sewer is pH-neutral and crystal clear, and all transfers we produce are completely free of harmful substances.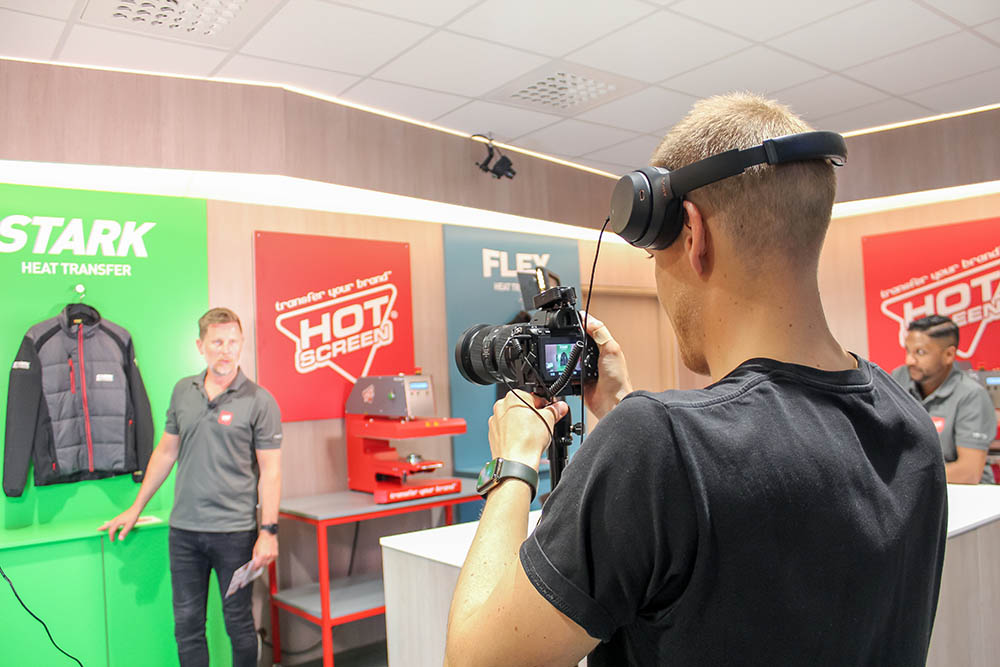 Equipped for the meetings of tomorrow
We see digitalisation as a matter of course here on Hot Screen and have therefore recently built up a showroom in our premises that we have equipped with all our heatpresses and heat transfers where we will be present at digital fairs, online meetings, and hold transfer-courses in how to use our products in the best way. In this room we have also installed two 4K cameras and a mixing table where we easily can control which camera is to be displayed.  
The showroom can be used for physical meetings as well as digital, and all our customers are welcome to visit us to get a better insight to what happens here on Hot Screen.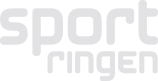 Some of our customers
Read more about our collaborations and how we work with our customers.
Become a part of our team
Do you want to be a part of our constantly growing team?
Our productions is in constant development and we are always looking for new coworkers for our team