Hot Screen is genuinely interested and involved in environmental efforts and sustainability. When our new plant was built, we wanted to create a business that is characterized by a proactive, systematic environmental effort and a process that is constantly improved.
It meant that we have selected sustainable building materials that are to remain even in a hundred years. Every stage of production is carefully planned to be as environmentally friendly as possible with leading-edge technology and to leave the smallest possible footprint. Among other things, we prevent pollution to the greatest extent possible by avoiding the use of environmentally harmful substances.
Our ambition is also to use renewable resources in as closed systems as possible with the long-term goal of becoming completely carbon neutral. Preferably using our own solar cells.
Product
All the heat transfers are certified in accordance with STANDARD 100 by OEKO-TEX® . This means that the heat transfer meets Class 1, the most stringent requirement, and is guaranteed to contain no harmful substances. Because of this, the heat transfer is approved for application on organic textiles as well as textiles and textile toys used by infants and young children under three. Of course, the heat transfer is completely free of phthalates, that is, plasticizers for plastics.
To ensure the certification, we work with RISE which annually controls the products and validates the Oeko-Tex certificate. You can follow this link to validate all the existing OEKO-TEX® certificates for all textile suppliers. You can also find Hot Screen's OEKO-TEX® certificate via the following link: STANDARD 100 by OEKO-TEX® o 99-093.
Production
Hot Screen is committed to constantly continue its development as a company. In 2016 we moved into the future proof premises in Fjärås, south of Kungsbacka. Here we have built one of the world's most modern and most environmentally friendly industrial transfer printing house.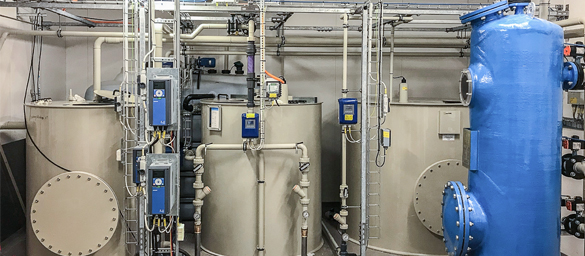 Treatments system
All our processed water is handled by our own treatment plant. The only thing discharged into the municipal sewage system is clean and pH-neutral water.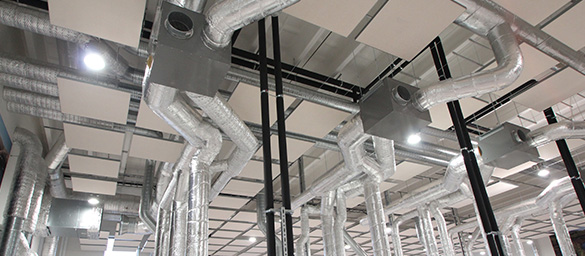 Heat exchangers / dryers
All ovens / dryers are smart energy and use heat recovery. This means that we reduce our energy consumption by about 40%.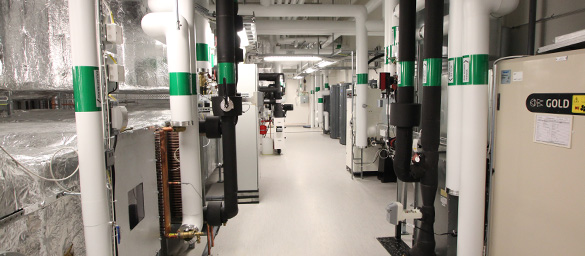 Technology room / vent room
Our technology room manages all the excess heat from the production, the office, compressor, and cooling machine. The heat is collected in five one thousand litre accumulator tanks that distribute the heat and hot water as required. Using this technique, we are almost self-sufficient regarding heating and hot water to the property.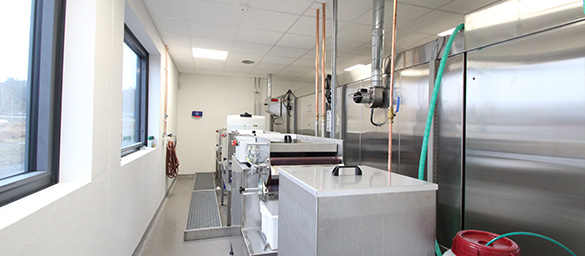 Washing machine
The new prepress equipment has its own internal treatment system and all chemical fluids circulate in closed systems. This reduces chemical consumption by more than 50%. The process water is used several times before being separated to our internal treatment system.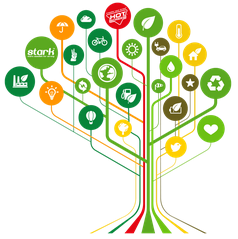 Environmental policy is realized in practical work by following measures
We comply with applicable laws and regulations and stay continuously informed about both future regulatory changes and technological developments in the environmental field
We cooperate with suppliers and customers in environmental issues in an open and mutual exchange of information through which we strive to affect both customers and suppliers going green
We consider environmental standards when selecting suppliers of both goods and services
We choose materials and raw materials with low environmental impact
We manage our own consumption of natural resources and strive for increased recycling and improved life cycle thinking
We analyse and prevent risks of accidental contamination of soil, air, and water
We follow the principle of substitution of environmentally inferior products, technology and processes that will continuously be phased out in favour of more environmentally friendly alternatives
We sort and recycle waste, such as batteries, paper, plastic, etc.
We stay in continuous communication with the local environmental agencies and other relevant stakeholders
While making new investment decisions we always make an environmental analysis applicable to the investment
We certify all our heat transfers according to Oeko-Tex 100 Class 1