Our heat presses
We have heat presses for all your needs
In our range, we have heat presses in three different variants that make it easy to apply heat transfers with ease. Our heat presses have different capacities but have the same high quality and user-friendliness that helps you to refine your garments.
New in!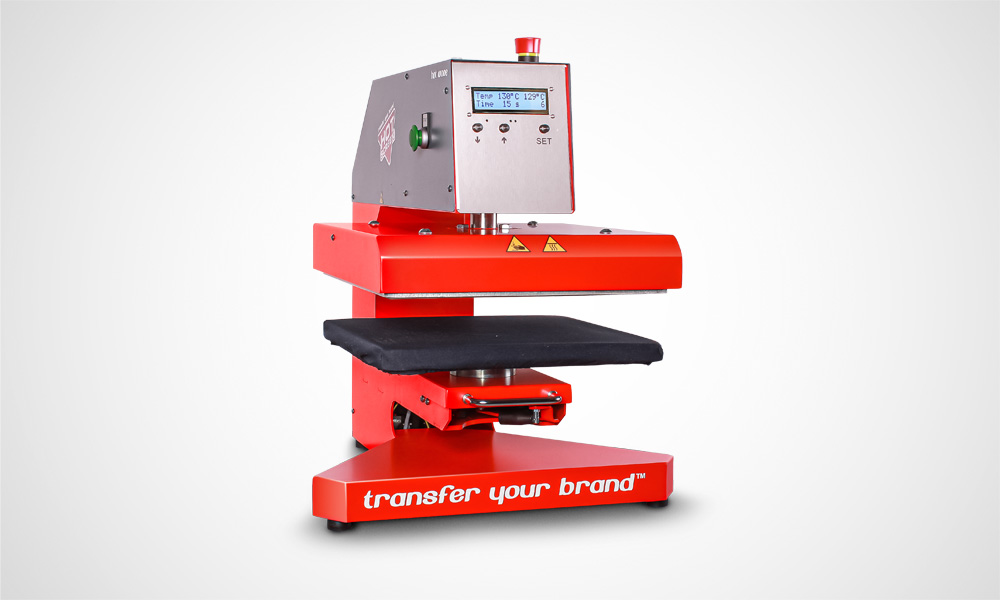 Hot 1000e
An electric, safe and user-friendly heat press. This heat press is completely electric. You get all the benefits that usually require an extra compressor to achieve.
Hot 2000
Hot 2000 is a heat press developed from the ground up by Hot Screen. The press is easy to maneuver and provides fast application with perfect results.
Hot 4000
Hot 4000 is created for application of large volumes. It is a carousel solution developed for efficient, industrial application with a focus on ergonomics.
What are heat presses for?
A heat press, or transfer press as many call it, is a necessity for all types of transfer printing on textiles. To get a good result every time, you need a machine that can handle high volumes with a good user-friendliness.
Our range includes a variety of heat presses that make it easy for you to apply our transfer prints in an easy, smooth and safe way. All of our heat presses have a long service life and if service is required, we have technicians on hand to help. With our extensive experience in the industry, we have developed three proprietary heat presses with high reliability that guarantee you the highest quality results.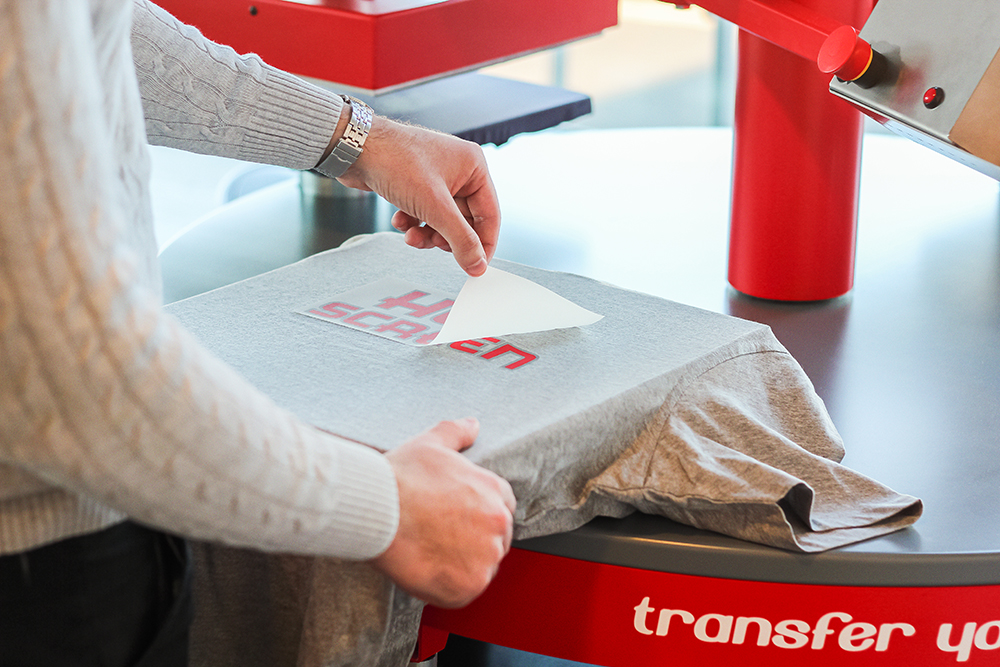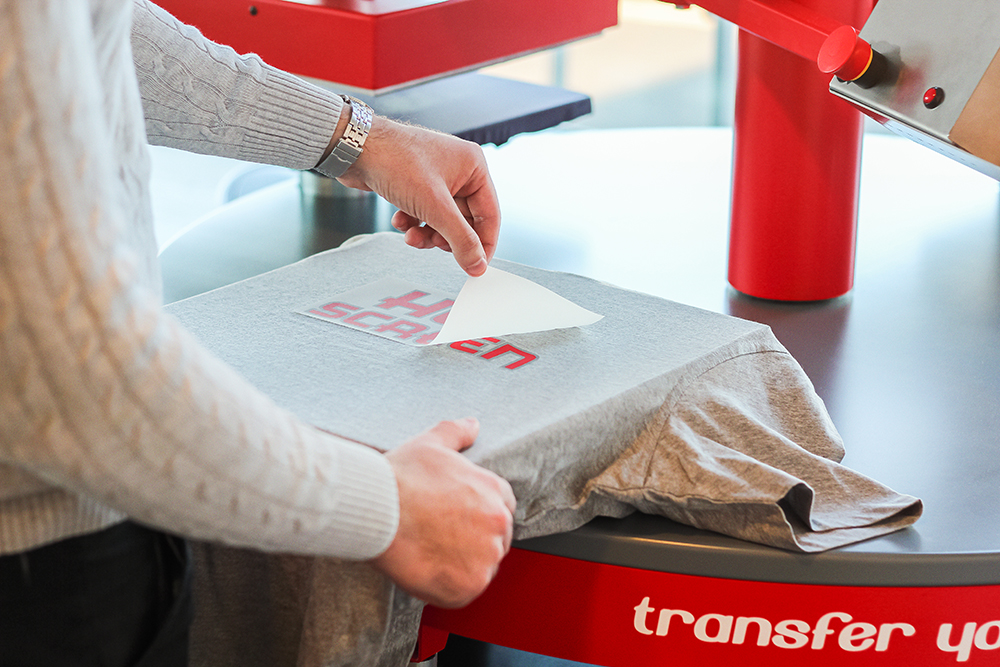 Different types of heat presses
Transfer printing on textiles requires a machine that maintains a stable pressure and high heat while the print is pressed onto the garment. There are a number of different types of transfer presses that can do this.
Manual
presses
There are manual, semi-automatic or pneumatic presses and all usually give good results. If you choose to use a manual press, you regulate the pressure yourself. Manual presses have a handle that the operator presses down loosely, medium or firmly depending on the pressure the heat transfer is to be applied.
Semi-automatic
presses
A semi-automatic transfer press works like a manual one – with the difference that you set the pressure and time and only press down the heating iron yourself. Usually the heating iron opens by itself when the application is finished.
Pneumatic & electric heat presses
If you want to make sure you get a successful and stable result every time, we recommend choosing a pneumatic or electric heat press. These manage the pressure, time and heat themselves based on the settings you have chosen on the press.  All heat presses in our range are either pneumatic or electrically powered.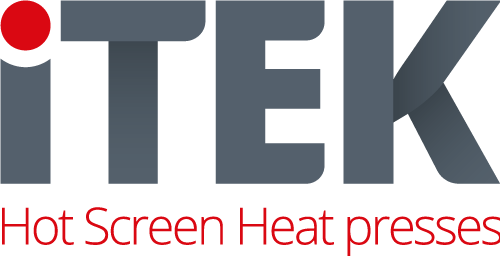 Self-produced transfer presses from our affiliate in Kinna
If you choose any of our self-produced heat presses you can be sure that you always get the right temperature and pressure while applying heat transfers.
In addition, they have a number of features that allow you to get a perfect result every time. Our machines are produced by our affiliate company Itek in Kinna.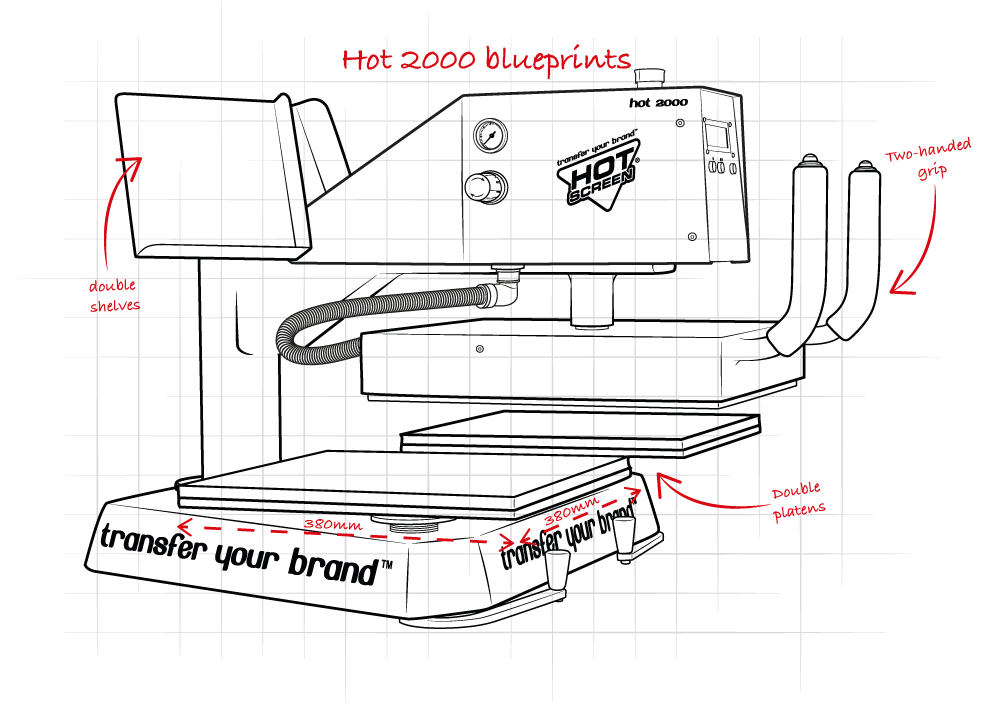 Order your transfer press today!
Log in to your account in our web shop to order or contact our sales support for more information.